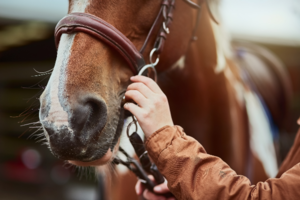 Do You Have Outstanding Debtors?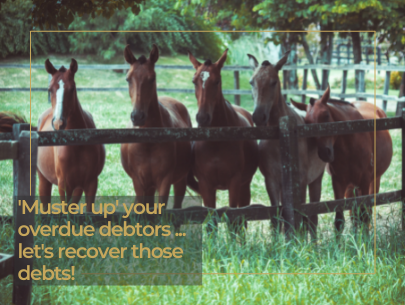 Let us take the recovery reins.
Thoroughbred Recoveries is a boutique debt recovery agency with a focus on the equine, and thoroughbred industry. We get positive results and can help recover your recent or older outstanding debtors.
What is an 'outstanding debtor'?
In basic terms, a person or company who you have invoiced for products or services and have not received payment by the 'due date'. It's not uncommon to have outstanding debtors when you run a business, but if not managed, can have negative effects on your cash flow.
When do you need to chase slow payers?
Some of your debtors may pay a few days late, these are less (but still) of concern. The slow paying debtors who reach 60+ days you need to consider taking some positive recovery action. That's where we can help!
How do you know if debtors are worth chasing?
Whether you have one or more debts, even if current or more than 60 days outstanding, it pays to review. Thoroughbred Recoveries can review and give you their honest opinion of likely hood of collecting all or partial outstanding debt.
Why specialise in equine debt recovery?
Unlike your standard agency, we understand the uniqueness of this industry, we get the:
challenges you face;
industry specific regulations;
how you do business; and
how the community ticks.
We believe maintaining relationships, being part of the local community and building networks are an important part of getting results for clients we partner with.

The benefits of using a collection agency?
Recovering your debts should be easy, but it can take time and resources you may not have. Whether a long-term, loyal client or new, there is also some sensitive matters and how they're approached can mean the difference for future dealings. We partner with you and act on your behalf, almost like an extension of your business.
Why choose us over another collection agency?
Our team understand your industry relationships and unique dealings with clients. We get how your debts differ, not only in the amount, but also how the agreements are initially made.
Let's talk debts!
Why not give us a call (02) 9196 8955 or email office@tbrecoveries.com.au, there are no surprise fees for a chat!